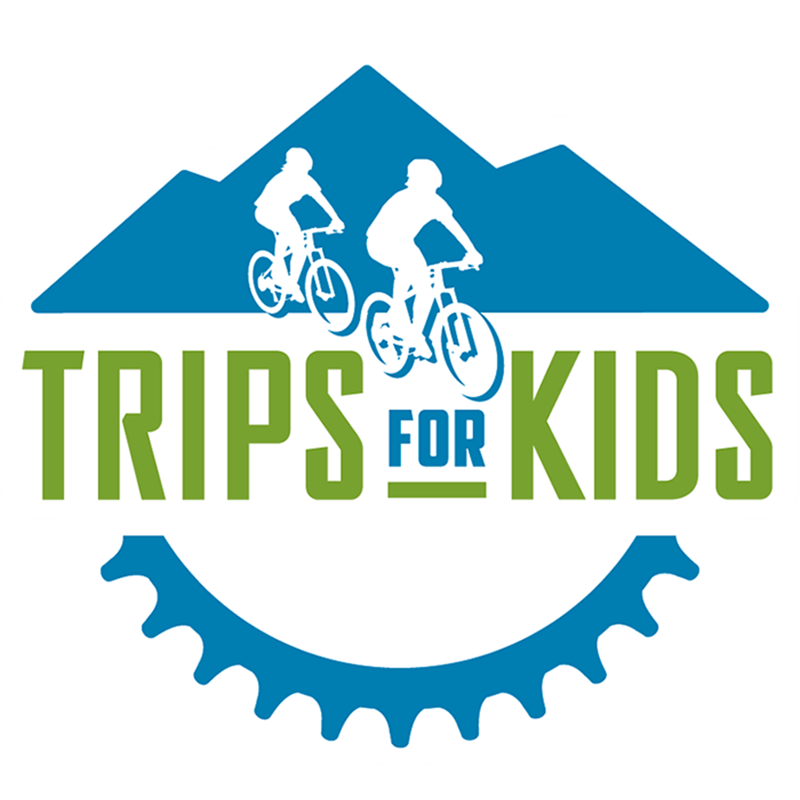 About Us
Trips for Kids® Chattanooga is a commitment based Earn-a-Bike program which is opperated by the Southeast Conservation Corps during the school semester. 
Trips for Kids Chattanooga is fiscally-sponsored by the Southeast Conservation Corps, and is an affiliate chapter of Trips for Kids, a national 501c3 nonprofit youth development and education umbrella organization. Trips for Kids' mission is to give every kid in every community the opportunity to know the joy of riding a bike and the freedom to explore the natural world on two wheels.
Since 1988 Trips for Kids has grown into a vast network of chapters located throughout North America. Trips for Kids has enriched the lives of more than 230,000 youth through Discovery Rides, Adventure Clubs, Mobile Bike Clinics, Earn-a-Bike Workshops and Youth@Work programs that help youth to be more active, experience natural places, gain environmental and STEM-based knowledge, build confidence and develop job readiness skills.
To learn more about Trips for Kids, please visit: tripsforkids.org.
Partner with us
Trips for Kids® Chattanooga has had many successful partnerships with local schools and non-profits. We work hard to customize our program to fit the specific needs of your organization or students. We can provide bicycles from our fleet and all safety equipment, as well as transportation and insurance.
Find out how to bring a Trips for Kids® Chattanooga program to your organization by contacting Brenna Kelly at brenna@conservationlegacy.org.
Volunteer
Trips for Kids® Chattanooga is always in need of dedicated ride mentors. Participation from community members is what makes this program run. If you have a love of bikes, a passion for the outdoors, or just want a way to provide positive mentor ship to local youth, than you would be a perfect ride mentor!

Rides begin at an easy level, and become progressively more challenging to match the skill level of the youth enrolled. You do not need to be an expert rider to be a great mentor! Having your own mountain bike is preferred, however Trips for Kids® Chattanooga also has a fleet of bikes, and may be able to loan bikes to volunteers in some situations. Current First Aid and CPR certifications are also a plus!

If you are interested in volunteering, please fill out the Volunteer Application and the Volunteer Waiver, and Background Check form, and e-mail them to brenna@conservationlegacy.org.
Donate!
Donations help make our program possible! Gifts of all sizes are welcome, and help us afford this opportunity to more youth in our community! Learn more about how you can make an impact!
FAQs
Does my child need to know how to ride a bike?
YES! We do require that all applicants already know how to ride a bike without training wheels. If you are looking for a program to teach your child the basics of riding a bike, try contacting Outdoor Chattanooga, as they sometimes offer beginning bike classes.
Does my child need to have safety equipment?
No. SECC provides helmets, water bottles, snacks and first aid kits.
What is the cost of the program?
Our program is free to all kids who are selected to participate in it.
What does the transportation look like?
SECC provides reliable transportation from the weekly meeting space to any ride locations. Our vehicles are all serviced and maintained regularly, our drivers are insured and have gone through our drivers training, and every passenger is required to wear a seatbelt at all times. It is up to parents or guardians to drop-off and pick-up kids in a timely manner for each meeting.
Who is looking after my child?
All Trips for Kids® Chattanooga rides are run by a designated Ride Mentor from Southeast Conservation Corps, as well as our volunteers, all of whom have gone through extensive training and background checks in order to work with the kids in our program.