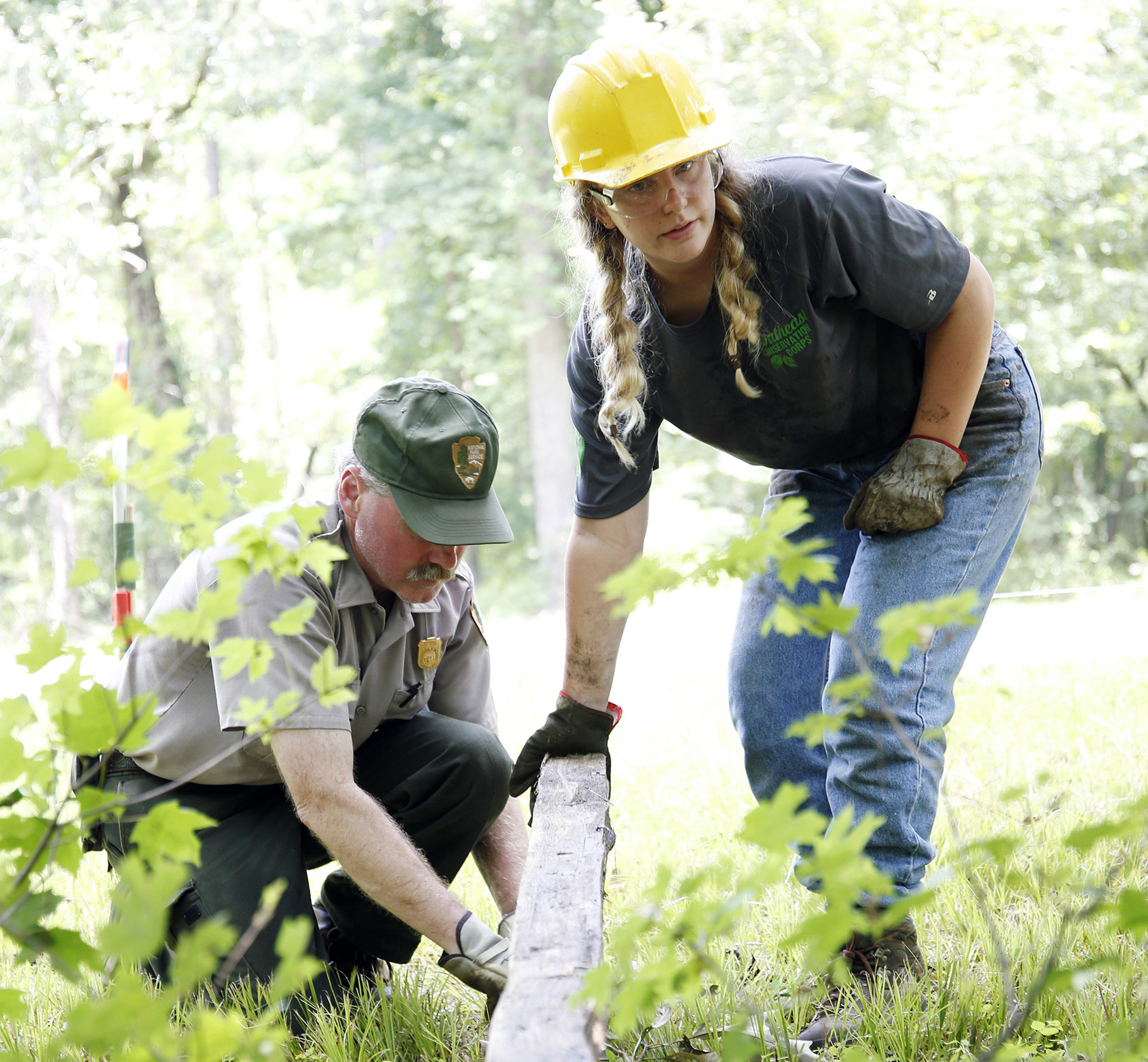 Youth Crew Member working with NPS staff

Deaf and Hard of Hearing Inclusion Outdoors
In 2019 SECC will broaden its programming to host its first-ever American Sign Language Inclusion (ASLi) crew. Similar to SECC's Youth Conservation Corps (YCC) model, Deaf and Hard of Hearing teens participating in the ASL Inclusion program will have the opportunity to learn and grow through camping and living outdoors, and addressing critical conservation service projects.  Project could include but are not limited to, trail construction and maintenance, habitat restoration, and invasive species management. 
ASL Inclusion Youth Crews 
This summer, SECC will operate ASL Inclusive-Youth Conservation Corps programs. The crews are for high school aged youth 16-19, run for three weeks and are paid service positions. There will be two session options this summer, a June session and a July session. 
WHEN?  Session 1: June 3 through 21, 2019          Session 2: July 1 through 19, 2019 
WHAT?  Each ASL Inclusion(ASLi) Youth crew will camp throughout the entirety of the three-week program and will be managed by experienced staff for the duration. Each crew will have two leaders and six members ages 16–19. Monday through Friday the crew will focus on completing conservation projects, and spend the weekends recreating, relaxing, and fulfilling logistics for the week to come. All camping equipment, personal protective equipment, uniform shirts, and meals (weekends included) will be provided. Transportation from the SECC office throughout the entirety of the program is provided as well. Experience is NOT necessary, just a willingness to commit, push yourself, work as a team, and have fun. Leaders will be ASL fluent and/or experienced in conservation work. 
WHERE? Based out of SECC's office in Chattanooga, TN. Each crew will work and camp within the greater Chattanooga and North Georgia region. Weekends will be spent camping and exploring this region. 
Position Title
Dates
Location
Application
ASLi Youth Crew • Crew Leader
May - Jul, 2019
Based in Chattanooga,TN
Apply Here
ASLi Youth Crew • Crew Member
Session 1: June 
Session 2: July
Based in Chattanooga,TN

Apply Here
How to apply: 
1. Click "Apply Here" next to desired position in table above. Link will open in new window. Read full position description. 
2. At bottom of position description page, click "New Application" 
3. Create an account and answer all questions thoughtfully 
4. Click "submit" when done, you will receive a confirmation email letting you know you application has been submitted.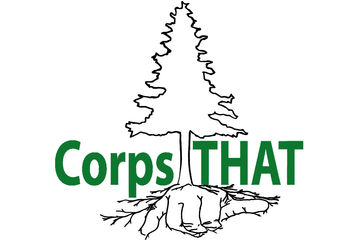 Our Partner
We are proud to partner with CorpsTHAT to help build a strong foundation for our ASL Inclusion program and launch our first crews. 
CorpsTHAT's mission is to support the inclusion of Deaf and Hard of Hearing participants in conservation corps and outdoor programs.