Looking for your next adventure? Want to work hard and make a difference?
SECC's adult conservation program engages young adults 18-26 in conservation crews. We operate both local and camping models and positions vary in length from 8-weeks to 6-months. 
The crews will focus on trails and other conservation projects while growing and working as a crew. No experience is needed for this position as technical training is provided. These positions are ideal for individuals looking to challenge themselves, be uncomfortable and work hard. Crews are comprised of 8 people from diverse geographical, ethnic, religious, socio-economic, gender, and academic backgrounds. Prior outdoors experience is not required but helpful in adjusting to living and working outside for days at a time. This is a fantastic entry level position for those looking for adventure and/or interested in pursuing careers within the National Park Service or Forest Service, land management, natural resources, conservation work, environmental education, outdoor education, outdoor recreation, travel, and community/national service. Southeast Conservation Corps is an AmeriCorps Disaster Response Team (A-DRT) program and members may have the opportunity to be deployed on disaster response assignments. 
Adult Conservation Backcountry Trail Crew- Camping • Summer 2018
Adult Conservation Trail Crew- Local & Camping • Summer 2018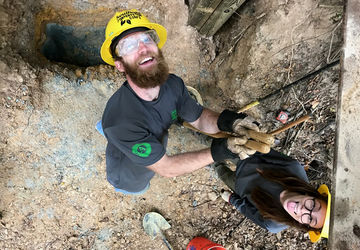 Adult Camping Crew
Collected in one place, under one banner, for one long, brief moment in our lives. Together we laughed until we cried. Together we stumbled and we bumbled, we tripped and we failed. Together we have gotten back up. We will continue to get back up even when we are no longer standing side by side."