Join Southeast Conservation Corps!
Exciting, challenging, rewarding – there is no one word to describe participating in Southeast Conservation Corps. You'll learn, but it will take sweat. You'll complete great service projects, but it won't always be easy. You'll meet some great people, but you won't always see eye-to-eye. It's about learning, working hard for the environment and communities, and giving something back. We're glad you're interested in joining us!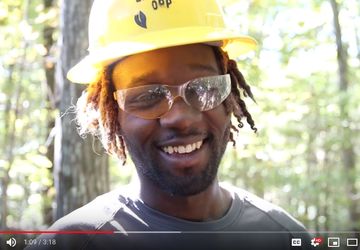 Curious about joining Southeast Conservation Corps?
Watch this video highlighting our Adult Conservation Crew working on the Natchez Trace National Scenic Parkway to see what it's all about!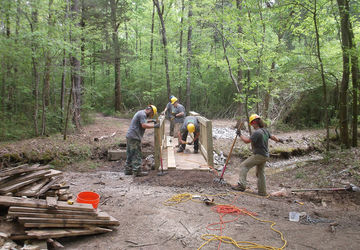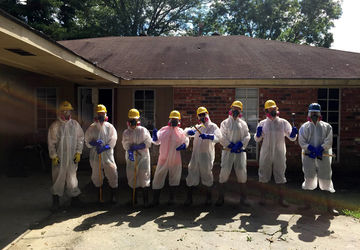 Who we serve
Southeast Conservation Corps (SECC) emphasizes the recruitment and engagement of diverse teams and individuals who learn from each other and their projects in a supportive environment. In selecting participants, SECC encourages all types of diversity including, but not limited to; race, ethnicity, gender, sexual orientation, gender identity, age, social-economic, and disability.
Southeast Conservation Corps also emphasizes the engagement of local individuals who represent the communities in which they serve. SECC intentionally searches for funding sources and program options to support the goal of offering experiences to a wide range of participants.