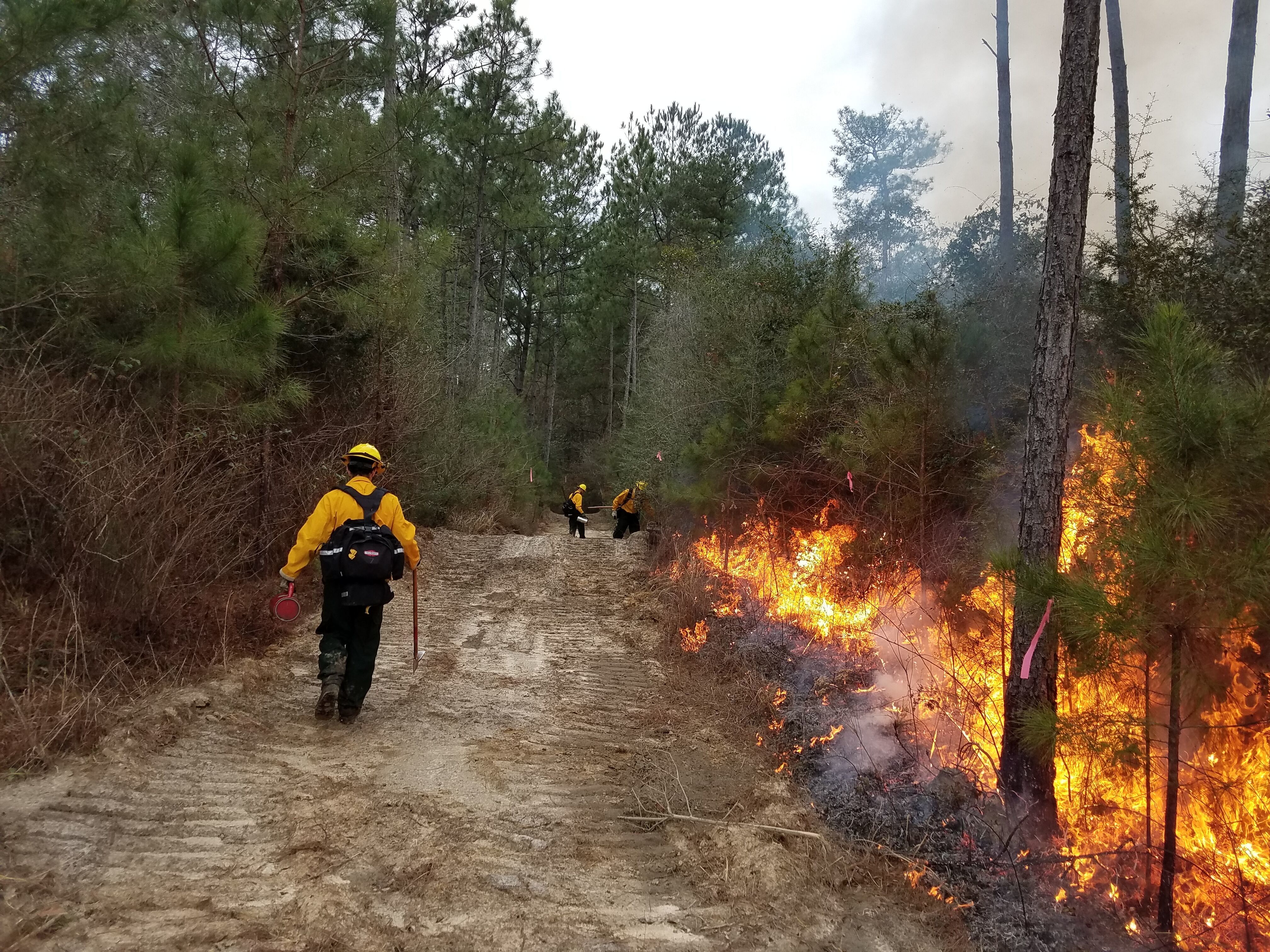 Since 2011, the Veterans Fire Corps program has engaged over 1,000 veterans
The Veterans Fire Corps (VFC) is collaborative initiative of the California Conservation Corps, Conservation Legacy and its programs, the Student Conservation Association, and the National Park Service, run in partnership with state and federal agencies including the US Forest Service, the Bureau of Land Management and the Corporation for National and Community Service. The majority of VFC members have been hired onto a wildland fire crew with a state or federal agency, found employment with a land management agencies in a job unrelated to fire, returned to participated in or lead additional VFC crews or continued into higher education for natural resource management.

Serve with Southeast Conservation Corps
The SECC Veterans Fire Corps program (in partnership with US Forest Service - Southeast Region and the National Park Service) provides training and on-the-job experience for post-911 era veterans, ages 18-35, interested in entering careers and gaining experience in natural resource management. The program engages participants in a cohort environment in which a 6-8 members work together to train and complete natural resource management projects, specifically related to fuels reduction and fire fuels management. Participants will likely also gain experience in trail work, invasive species removal, GIS, and other appropriate conservation stewardship work. Project work and schedules will vary depending on the project and season. At times, our projects require members to camp and live on site at project locations for 8-14 days, known as a 'hitch'.
Be looking out for VFC 2022 applications to open this Fall.
Note: Applicants are selected on a rolling basis. Submitting applications prior to the deadline is advantageous to those eager for this opportunity.
Questions? Contact our Administrative Specialist, Caitlin Scott

cscott@conservationlegacy.org
Leadership
Think you have what it takes to lead a VFC crew? Do you have extensive chainsaw experience, leadership skills, project management skills and the ability to teach and mentor others? S-212 Forest Service B-Feller Certification or higher? One or more seasons of saw crew work and multiple seasons leading crews? Check out our Open Positions page for leadership opportunities!
Questions? Contact our Administrative Specialist, Caitlin Scott at

cscott@conservationlegacy.org or at (423) 635-9154 during business hours.