Give for Inclusion - ASL Youth Program
What to help build our ASL program?
In 2020, Southeast Conservation Corps will continue to develop its American Sign Language Inclusion crews, building off of the success of the inaugural 2019 season. Participants in the ASL program will have the opportunity to learn and grow through two consecutive three-week programs. The crews will camp out during the program, working on conservation projects during the week and weekends will be filled with education and recreation activities. This program will be the first of its kind in the Southeast region and will increase opportunities for deaf and hard of hearing youth to work outside, learn job and leadership-development skills, learn outdoor skills, and gain technical conservation field experience to increase their career opportunities.
Why #Give4Inclusion?
This program will be the first of its kind in the Southeast Region, meeting a crucial need in our communities. It will be a well-fitting addition to our robust Youth Conservation Program we have been running since 2013.
We believe the everyone should have the opportunity to serve and work outdoors. You can help us increase opportunities for deaf and hard of hearing teens to work outside in our region by donating to SECC and earmarking your donation for ASL inclusion. Are you with us?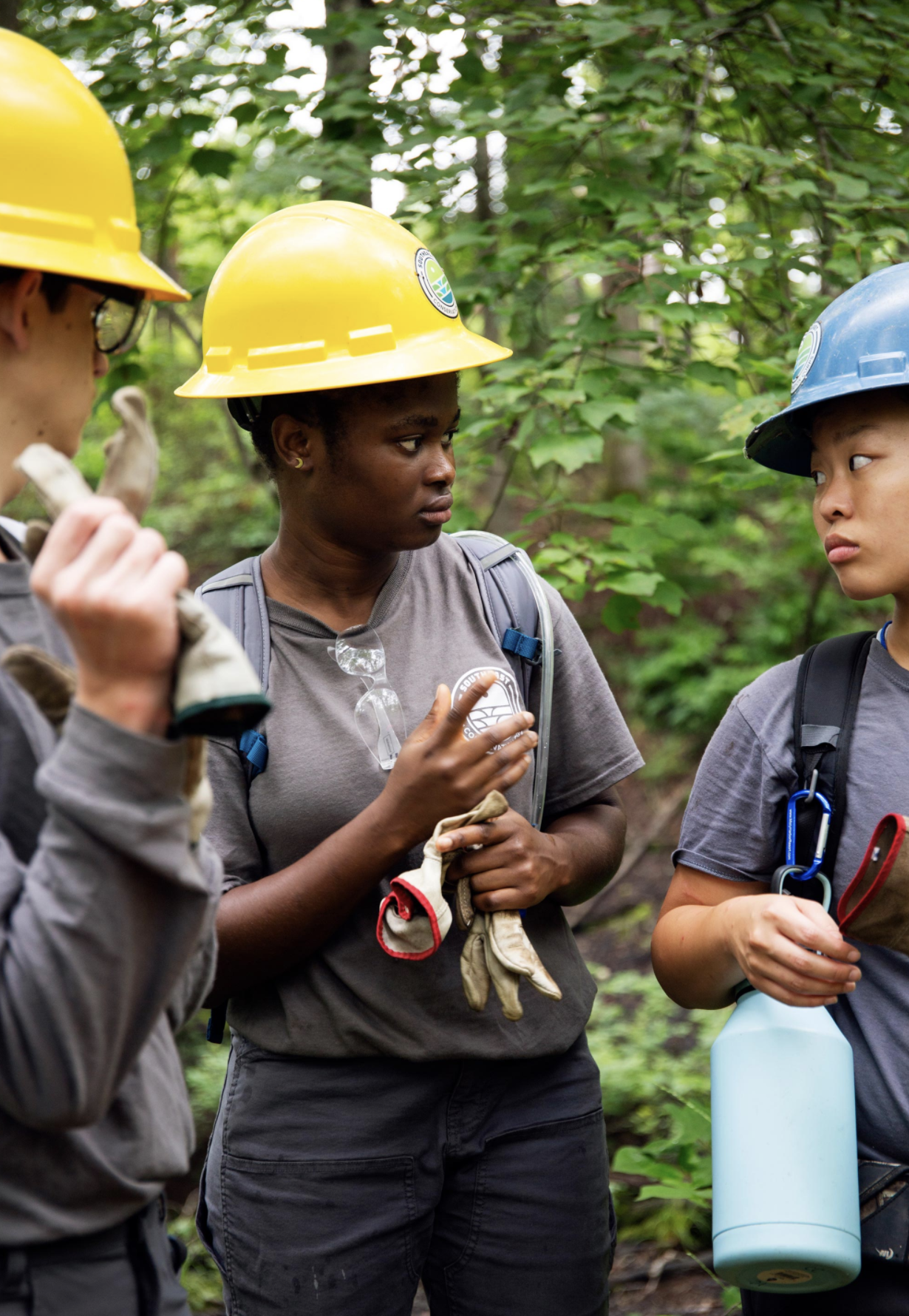 How can you give?
1) Through the PayPal button below: Please leave a comment in the PayPal window with an indication such as "SECC-ASL" or "ASL". Click here for example: Pay Pal: How To Leave A Comment
2) Personal Check: Old fashioned? Maybe, but donating in any form never goes out of style. Please make all checks out to our mailing address:
Southeast Conservation Corps | 2001 N. Chamberlain Ave. | Chattanooga, TN 37406

Your donation is secure through PayPal. If selected, a receipt will be sent to your provided email address. Please contact us if you have any questions.
Questions?
Email: secc@conservationlegacy.org
Call: (423) 498-5430